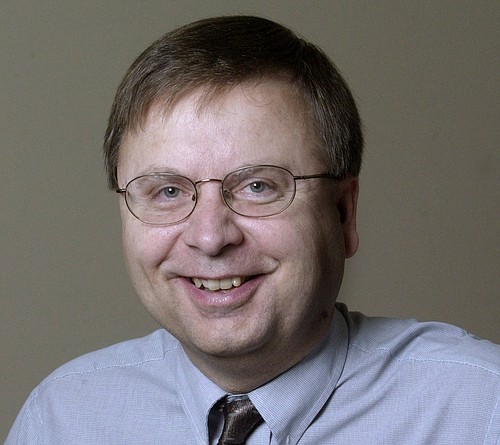 I was born and raised in Chicago, the South side of town. 103rd Street South and Homan Avenue.
Chicago natives care about sports, mostly pro sports. In fact, I never watched a college sporting event — except for football bowl games I guess — until I was a junior or senior in high school. It's unusual, but I grew up liking both the Cubs and White Sox because my grandfather loved the Cubs and would take me to Cub games and my dad had Sox season tickets and would take me to Sox games.
I switched allegiance solely to the White Sox after we moved to the suburb of Lisle for my junior year of high school. We had season tickets in the fifth row, lower level, which made for some fun summers at Comiskey Park. The 2005 World Series was a great moment for me as Ozzie Guillen finally took care of the Chicago hex in baseball. The Sox not only won it all, but breezed though the postseason. It was nirvana.
I must plug my grade school, Queen of Martyrs. I was 12th man on a 15-man team that won the city eighth grade championship. I ran cross country and track for two years at Brother Rice High School, only because I unfairly got cut from the baseball and basketball teams (just kidding). I moved on to Benet Academy in Lisle for my junior and senior years, but by then my baseball skills had rusted off, so I stuck with running.
Both Catholic high schools are among the best in the country. I'd recommend parents sending their kids to Benet and/or Br. Rice. Brother Rice remains a football power and I enjoy following the team every fall. Benet was a basketball powerhouse for years ... right after my high school class graduated.
At Benet, I was co-editor of the school newspaper with my great friend John Hoppenrath. I knew I was going to major in Journalism in college; he knew he was going to be a rich engineer. Still, he wrote most of the headlines and did most of the layout as putting out the paper in high school proved a major headache.
I decided to attend KU after taking Amtrak to Lawrence with my good friend Gary Karafiat the summer between my junior and senior year of high school. We had a great time on our "visit." A great time. Yes, back in the day, parents would let juniors in high school board a train alone and spend 3 days a good 500 miles from home. My how times have changed.
I attended KU during the end of the Ted Owens era and upon graduation worked for a spell at the Emporia Gazette and Oklahoma City Times before returning to Lawrence after receiving an offer from Chuck Woodlng I couldn' t refuse — covering high schools, KU, the Royals and Chiefs.
I've covered many great sporting events, including the '88 and '08 national basketball title games; two Royals World Series; many excellent Chiefs teams. I've been all over the country following Roy's and Bill's Jayhawks the past 23 years. Favorite places to cover games? Hawaii and Canada of course.
Favorite coaches to deal with? Bill Freeman and Bob Frederick at the high school level. Self, Roy, Larry, Ted Owens, Mike Gottfried, Bob Valesente at the college level. Glen Mason was fun to be around, as well. Self is the best to deal with. He's quite a guy.
Favorite KU player of all time to interview? Ryan Robertson, though there have been many others in his league.
Best player I've ever covered? Danny Manning. Simply amazing.
Best KU hoops team I've covered?: It might have been the 1996-97 squad that fell to Arizona in the Sweet 16. That team lost just two games, unfortunately one was a big one, to the eventual national champs. The '88 and '08 champs of course were amazing teams as well. All three of those teams were unbelievable.
Best game I've ever seen? Probably the '88 final between KU and OU. Remember, it was 50-50 at halftime; people were shaking their heads at halftime.
Best performance I've ever seen? KU wiping out that impossible deficit late against Memphis to win the '08 title.
Lawrence, I feel, is a great place. One of my favorite places in the world is St. John the Evangelist Church. Some great priests have blessed that place, my favorites Fr. John and Fr. Charles. They are great men and I applaud their order - the Capuchin Franciscans. Those who help others, like those priests, are my heroes in life.
Recent Stories