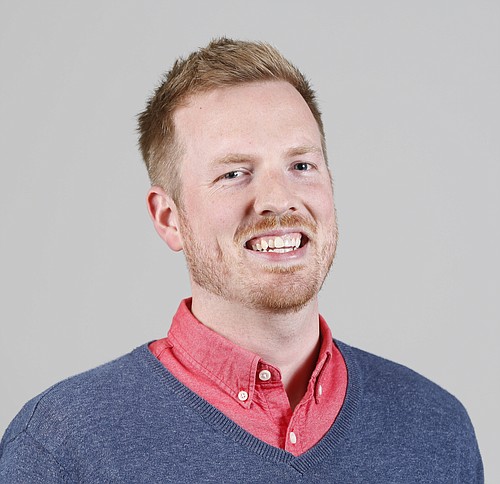 Benton Smith was born in Kansas City, Mo., and bounced around in the years that followed, living in Pennsylvania, Iowa and North Carolina, before moving to Lawrence in 2006.
Along the way, he lived in Sanford, N.C., for a huge chunk of his life and graduated in 2002 from the University of North Carolina at Chapel Hill — an institution, he assures diehard Kansas fans, which he attended primarily for its in-state tuition and journalism program.
Shortly after moving to Lawrence, Smith began working part-time at the Journal-World, initially covering youth sports. Next, he covered Free State High athletics and area sports for the J-W, before taking on the position of sports editor for one of The World Company's weekly newspapers, The Mirror, in Tonganoxie. He worked there from 2008 to 2011, until returning to the Journal-World to lead its high school sports coverage.
In 2013, Smith took on a new role with KUsports.com, as a digital editor, blogger and writer and that role changed again in 2016, when Smith was promoted to KU football beat writer shortly after the World Company sold the Lawrence Journal-World and KUsports.com to Ogden Newspapers.
Since the sale, Smith has become an even more important member of the KUsports.com team, expanding his coverage to include writing columns at men's basketball games and continuing to oversee our coverage of KU football, which included the hiring of Les Miles as KU's new head football coach in late 2018.
Recent Stories