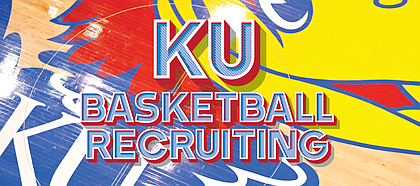 Options continue to surface and interest in the Kansas men's basketball program continues to rise among college players in the transfer portal.
Even with a couple of players linked to KU already picking other schools — SMU's Kendric Davis, who never had any contact with Kansas coach Bill Self, picked Memphis and South Dakota State's Baylor Scheierman chose Creighton on Monday — the Jayhawks still appear to have options should they need them.
Whether they need them likely will not be known until Christian Braun and Jalen Wilson make their decisions about this summer's NBA draft. But if even just one of those two elects to stay in the draft, KU suddenly will have an open scholarship to fill.
That makes every player with legitimate interest in Kansas worth keeping an eye on for the next month or so.
While Iowa State point guard Tyrese Hunter and Texas Tech guard Kevin McCullar Jr. are two of the better known transfer candidates eyeing KU, two other players who at least have some interest in Bill Self's program played their most recent seasons of college basketball within a short drive of the KU campus.
One, Missouri State guard Isiaih Mosley, is ranked by ESPN.com as one of the top eight transfers available this offseason.
The other, Wichita State guard Ricky Council IV, recently narrowed his list of finalists to six, with KU being joined by Alabama, Arkansas, Georgia Tech, Iowa State and Mississippi State.
Both players have connections to the KU roster, with Mosley having grown up with Dajuan Harris Jr. and Christian Braun and Council hailing from the same hometown (Durham, N.C.) as KU freshman Bobby Pettiford.
Mosley played high school basketball with Harris at Rock Bridge in Columbia, Missouri, and was also a MoKan teammate of Harris and Braun's.
The 6-foot-5 senior was a two-time first team all-Missouri Valley Conference selection during his time at Missouri State. He averaged 20.4 points, 6.2 rebounds and 2.3 assists per game for the Bears during the 2021-22 season.
According to Rivals.com, coaches from Kansas, Duke, Texas, Texas Tech, Oklahoma, Mississippi State, Louisville, Florida and others have reached out to Mosley since he entered the portal.
Like many players in the portal, Mosley is also testing his NBA draft stock after shooting 50.4% from the floor, 42.7% from 3-point range and 90% at the free throw line last season.
In response to a tweet announcing that Mosley had entered the portal, Braun quote-tweeted it and called his longtime friend the "best scorer in the country."
Council, who has three seasons of eligibility remaining after using his COVID year for two freshman seasons in 2020-21 and 2021-22, is also testing his NBA draft stock while preserving his college eligibility.
The 6-foot-6 Council averaged 12 points and 5.4 rebounds per game for the Shockers during the 2021-22 season. He was named the American Athletic Conference's 6th Man of the Year at the conclusion of the season.
Both players — along with the other 250 or so collegiate early-entry prospects — have until June 1 to pull their names out of the draft pool, paving the way for a return to school for the 2022-23 season.
The NBA's pre-draft combine is set for May 16-22 in Chicago, and once invitations for that start to go out, we should see some of the underclassmen start to make their decisions.