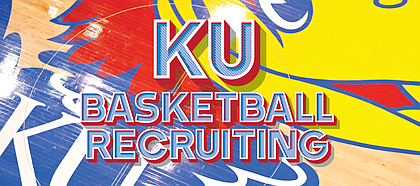 A high school big man in demand in Big 12 country and beyond, Texas prep Zuby Ejiofor committed to play his college basketball at the University of Kansas.
In recent weeks, Ejiofor, rated a four-star prospect in the Class of 2022 by Rivals, visited TCU, Oklahoma, Arkansas and Texas, as well as KU. But the 6-foot-8 big from Garland, Texas, announced on Thursday night he wants to play for the Jayhawks.
"I am looking forward to my new journey and the friends, family and many relationships that are yet to be discovered," Ejiofor wrote in a Twitter post that revealed his choice. "Playing basketball has been a very humbling and rewarding experience. It is a blessing and an honor to be asked to become a part of the Jayhawks family at the University of Kansas."
Currently ranked the No. 58 prospect in the nation in his recruiting class according to Rivals, Ejiofor also picked up offers from Georgia Tech, Virginia Tech, Houston, Seton Hall and Western Kentucky previously.
In an interview with Eric Bossi of 247 Sports on Thursday, Ejiofor said he liked "everything" about KU.
"They've made the NCAA Tournament for 31 years in a row and they are coached by one of the greatest in Bill Self," Ejifor told Bossi. "I just wanted to make the commitment while I had the chance to experience what it is like to be a Jayhawk."
Per 247 Sports' composite ratings, Ejiofor is ranked the 54th-best prospect overall in the 2022 recruiting class.
Ejiofor became the second player to join KU's 2022 recruiting class. Previously KU head coach Bill Self and his staff picked up a commitment from four-star wing Gradey Dick.