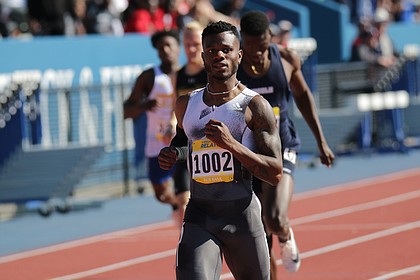 When KU Athletics Inc., decided to call off the 2022 Kansas Relays, citing ongoing challenges related to the COVID-19 pandemic, the athletic department's concerns centered around the financial implications of hosting the large-scale track and field event.
KU spokesman Dan Beckler told the Journal-World on Wednesday that not hosting the event this coming spring was tied to the athletic department operating at a deficit last fiscal year, and projections which indicate that will be the case again this fiscal year.
"As a result, it was determined that postponing the relays for another year is the financially responsible decision," Beckler said. "We look forward to using the additional time to properly plan and celebrate the 100th anniversary of the Kansas Relays in new and exciting ways in 2023."
This will mark the third consecutive year KU won't have the relays. KU also called off the 2021 Kansas Relays due to financial concerns created by the pandemic, which wiped out numerous sporting events and sources of revenue in 2020. The 2020 relays, of course, got canceled along with other spring sports that year.