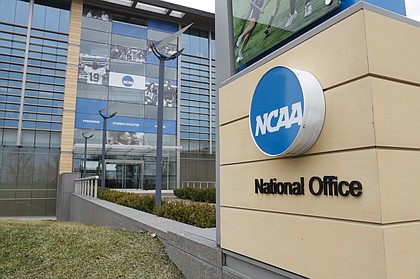 Although still vague and potentially months away, the NCAA on Tuesday provided an updated timeline for rulings in the six infractions cases currently being reviewed by the Independent Accountability Resolution Process.
In a news release, the NCAA revealed that decisions in all six cases, including the one tied to the University of Kansas men's basketball program, are expected in the next 12 months.

Memphis, North Carolina State, Arizona, LSU and Louisville also are having infractions cases reviewed by the newly formed IARP, which was created specifically to handle complex cases related to the recent FBI investigation into corruption in college basketball recruiting.
KU's case includes allegations of five Level I violations, a charge of head coach responsibility and a tag of lack of institutional control.
Following Tuesday's quarterly meeting of the NCAA's Board of Governors, the NCAA indicated that "chief panel members will continue discussions with membership regarding the commitment to timeliness, fairness and consistency in the processing of cases."
The information provided to the Board of Governors was classified as "a general update" on the IARP process.
KU's case, which was the third to be sent to the IARP — behind Memphis and NC State — was officially accepted by the IARP in July 2020.
The five-person IARP panel ruling on KU's case has the authority to investigate as much of the case as needed to make a ruling. All decisions handed down by the IARP are final and are not subject to appeals the way the NCAA's Committee on Infractions rulings are.
Former KU Athletic Director Jeff Long said last December that the impact of the COVID-19 pandemic and furloughs in the NCAA's enforcement area may have slowed down the process.
"Consistent with rules and procedures governing the process, details about the matter will remain confidential until the Independent Resolution Panel releases its decision," Emily James, associate director of communications for the NCAA said in a brief statement last July.