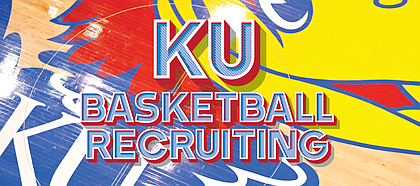 Troy Brown, a 6-foot-6 senior combo guard from Centennial High in Las Vegas who is ranked No. 10 in the recruiting Class of 2017 by Rivals.com, on Thursday cut his list of prospective colleges to eight.
They are: Kansas University, Oregon, Arizona, Ohio State, Alabama, Cal, Nevada-Las Vegas and Georgetown.
"I'm really cool with the coaching staff at Kansas," Brown told JayhawkSlant.com on Thursday, his 17th birthday. "I like the way coach (Bill) Self is hard on his players and how he expects better out of them. Coach Self helps develop his players and gets them to the league.
"I feel like that is something I need from a coach," added Brown, who averaged 19 points, 9.0 rebounds and 6.0 assists last season for Centennial. "I really like the school and I've been on campus multiple times, because of my sister (Jada, member of the women's team), and just being around the players and stuff like that, I just really like Kansas."
Brown this summer was a member of the United States' gold-medal-winning Under 17 FIBA World championship team.
Brown would like to play at the same college as his Las Vegas Prospects AAU teammate Charles O'Bannon Jr., a 6-6 shooting guard from Las Vegas Bishop Gorman, who has a list of KU, Arizona, Oregon and UNLV.
"It's hard to find a school that fits everything for both players," Brown told ESPN.com. "Right now it's just talk."