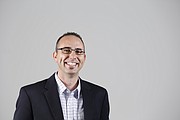 Archive of today's Kansas basketball chat with beat writer Matt Tait, who answered questions about KU basketball's exhibition opener — 7 p.m. tonight vs. Washburn — and the upcoming season in general.
This chat has already taken place. Read the transcript below.
Moderator
Good afternoon KU basketball fans and welcome to the first Gameday Chat of the 2016-17 Kansas basketball season.
We've got Matt Tait here today to spend 30 minutes or so answering as many questions as he can get to both about tonight's game with Washburn — 7 p.m. at Allen Fieldhouse — and the upcoming season or team in general.
We'll try to do this on Gameday of just about every game this season — provided travel arrangements don't mess things up — so be sure to check back with KUsports.com every game day this season while you're killing time and counting down the hours to tip-off.
Let's get this one started...
November 1, 2016at 2:11 p.m.
Matt Tait
Sounds good to me. Looking forward to doing these and, of course, to seeing the team in action tonight.
Bring on the questions!
November 1, 2016at 2:11 p.m.
Will the four-guard lineup have as much success as everyone is hoping it will?
November 1, 2016at 11:48 a.m.
Matt Tait
Your guess is as good as mine there but it sure seems like it will be. Kansas is loaded in the backcourt and head coach Bill Self actually, really, truly seems committed to the idea of going with four guards for at least chunks of games this season.
Whether he can do that or not depends on a couple of things: 1. How the lineup works. But with Mason and Graham and Jackson and Svi and Vick, it should work very well, especially on offense and in transition. 2. How the big men develop. If someone develops as a force along side what we already know KU is going to get from Landen Lucas, then Self might feel the itch to stick with what he knows (and loves) and keep multiple big men on the floor as much as possible.
I don't think the four-guard look will be KU's staple lineup. I just don't know if Self's there yet or can get there. But I do think it'll be great when he uses it and could absolutely give some teams fits and help the Jayhawks run overmatched teams out of the gym.
We'll see the four-guard look — perhaps multiple variations of it — tonight against the Ichabods, but Self warned against expecting it to be very good. So it's clear that there's still work to do with it.
But I am looking forward to seeing how it looks and how much they use it.
November 1, 2016at 2:18 p.m.
How do you envision the big man rotation shaping up by the time Conference games start up?
November 1, 2016at 1:54 p.m.
Matt Tait
This seems like a solid question to follow up that 4-guard lineup question... Loving the flow of this chat already! Mid-season form!!!
It's no secret that Self is hoping that freshman center Udoka Azubuike will be at the turning point by winter break and that would set the Jayhawks up well heading into conference play.
He's raw, young and still trying to work his way into shape, but he's a sponge and he has a ton of potential. He definitely could be an X factor for this team after the new year. Even if he is, though, I think his ceiling this season is first big man off the bench. I can't see him unseating Lucas or Bragg in the starting lineup and I don't think there will be any need or desire for him to do that.
Bringing a guy like that off the bench gives KU flexibility to bury smaller teams or match-up better with bigger teams. What a luxury!
That leaves Mitch Lightfoot and Dwight Coleby battling for the second big man off the bench and No. 9 man in the rotation. As I mentioned in this morning's "He Will, He Won't, He Might," blog on Lightfoot, the battle between Lightfoot and Coleby is one of the more interesting battles on this team.
My money's on Lightfoot to emerge as the guy who takes that second big off the bench role, but Coleby's experience and size, should he be able to get his mind and body right, could have something to say about that.
It's a good crop of big men and it'll be great if Azubuike develops quickly and Bragg becomes the star many are expecting him to become.
November 1, 2016at 2:24 p.m.
Hey Matt, after all of these "he will, he won't, he might" articles, of all the "mights" I'd like to hear your bet on who is poised for the biggest season out of Vick, Lightfoot, Azubuike, and Coleby?
November 1, 2016at 11:51 a.m.
Matt Tait
Another natural follow-up... Nice!!!
So much of the preseason talk was on how impressive Vick looked during boot camp, early practices and even summer workouts and pick-up games. So the easy and obvious answer here would be Vick.
And it's clear that Self has high hopes for Azubuike and believes he could be a big time player before it's all said and done. Whether he reaches that point this season remains to be seen and, to me, he seems like the kind of player who could be more poised for a monster breakthrough in Year 2 instead of as a freshman.
So if I had to rank these guys, I'd put those two near the top. But I definitely think there's something special about Lightfoot. He just seems so poised, so confident and so comfortable even though he's just a freshman. And even Vick himself said earlier this week that Lightfoot was the guy who had impressed him most of late by finding ways to fit in and pick things up quickly each and every time out.
I think Vick will be solid, but I'm not sure if there'll be as much room for him to really breakthrough with those guards ahead of him. And I think Azubuike could be a beast if he gets comfortable and in good condition.
All that being said, I'll go with the obvious and go with Azubuike as the answer here, simply because of his enormous upside.
I do think, pound for pound and minute for minute, though, Lightfoot could make some noise, too.
November 1, 2016at 2:30 p.m.
What is the deadline for Coach Self to decide which player(s) will be redshirted? Is there a consensus as to the redshirt candidate(s)?
November 1, 2016at 12:19 p.m.
Moderator
A couple about the red-shirt question... here's the other.
November 1, 2016at 2:35 p.m.
Matt, thanks for hosting this event. Are you hearing any chatter on possible redshirts this season?
November 1, 2016at 2:17 p.m.
Matt Tait
I guess the answer to the first part of this would be April 3, the day of the 2016-17 national championship game in Arizona.
That's because, in college basketball, unlike in college football, if a player steps onto the floor to play even one minute of a game during the regular season, he no longer can red-shirt.
Here's how the actual rule reads:
"For an athlete to receive a standard redshirt, the NCAA requires that player not be involved in any competition for the year he is redshirted. Any amount of competition time, even 1 minute on a basketball court during a regular season game, for example, counts as a season of eligibility. 
Redshirted athletes are allowed to travel, practice and even dress for competition for their team during their redshirt season, but the minute they step on the playing surface, they lose their redshirt status and use a season of eligibility."
As for whether any KU players are heading toward redshirting, other than transfers Malik Newman and Evan Maxwell, who are required to sit out because of transfer rules, I'm not seeing it.
Lightfoot would be the only one that you could even pretend to consider here, but given their lack of depth in the front court and the fact that he already appears to be comfortable and ready for action, there's no way he's going to redshirt and he'll probably be needed.
Beyond that, the starting five is set, Svi and Vick aren't redshirting, neither are Azubuike or Coleby.
That just leaves walk-ons Tyler Self, Clay Young and Tucker Vang and I can't see any of those guys redshirting either. No need.
November 1, 2016at 2:39 p.m.
Moderator
Matt's got a radio show to do at 3:00 p.m., so we'll throw out a couple more before letting him go. Thanks for the questions and keep 'em coming all season...
November 1, 2016at 2:39 p.m.
Hi Matt. If you could build a college team out of every player in the Bill Self era, who would be your starting 5 and your first two players off the bench?
November 1, 2016at 11:53 a.m.
Matt Tait
Wow! Was not expecting this one. This could take me right up to 3 o'clock.
This is something you could give A TON of thought to and probably change your mind on a dozen times. But I'll go with the off-the-top-of-my-head method for the chat's sake and throw my first instincts out there. Without knowing what exactly I'm going to type yet, I can already tell you it's going to be a hell of a team. But I'm guessing you already knew that.
G - Tyshawn Taylor
G - Sherron Collins
G - Andrew Wiggins
F - Thomas Robinson
F - Joel Embiid
Bench - Perry Ellis
Bench - Devonte' Graham
My quick reason: It's hard to argue with Wiggins, Robinson and Embiid. And it's even harder to believe that Wiggins and Embiid played together and, if not for the injury to the big man, could have made some serious noise that season.
That leaves the backcourt and the bench. Sherron often is regarded as one of the toughest and most talented players to play for Self at any position and Tyshawn is purely a personal preference pick. I loved the guy's style, heart and skills and enjoyed the heck out of interviewing him, too. You easily could mix up that backcourt by adding 5 or so other guys in there, but those two are my picks. For the bench, I went with Graham for extra ball-handling and three-point shooting (which the starting lineup lacks a little) and Ellis for versatility, a little more size, a little more three-point shooting and a guy who would play any role you asked him to.
I think it's a fantastic team and it was fun to do. I almost went with McLemore instead of Graham, but Graham's a better ball handler and leader and darn near just as good of a shooter.
Good stuff. I'd love to see everyone else's Top 7 in the comments below.
November 1, 2016at 2:49 p.m.
Moderator
Not bad. And pretty quick turnaround on that answer, too. One or two more and we'll call it a day.
November 1, 2016at 2:50 p.m.
Hey, Matt! Could you draw any pre season comparisons between the 2008 National Champs team and our 2016-2017 roster?
November 1, 2016at 2:45 p.m.
Matt Tait
Terrific question. And a tough one.
I think the obvious comparisons come in the area of intangibles more so than actual basketball skills. It's hard to compare players across teams and I'm not sure this team has a Mario Chalmers or Darnell Jackson, just like I'm not sure that team had a Josh Jackson or Udoka Azubuike.
The area where they compare most, though, is kind of a two-part answer: Experience and the fact that they've come close before.
That '08 title team was loaded with players who had been around the college game for a few years and learned both how to win at that level and play for Self. This team has that, too. But what it also has that that title team had is the drive of coming close in the recent past.
Last year's run and loss to Villanova is going to fuel these guys throughout the season and certainly did this summer.
The same could be said about that 2008 team and its loss to UCLA in the 2007 Elite Eight. They were hungry to get over that hump and get into the Final Four and bring home a title. And they used leadership, balance, defense and toughness to get it done.
This year's team has all of those things I just mentioned and then some. And even though Duke, Kentucky and a couple of other teams are loaded and looking like big time contenders as well heading into this season, it's not as if the 2008 team didn't have to deal with that, as well. That Final Four was the first (and still only) time in history that all four No. 1 seeds reached the Final Four and Memphis, Carolina and UCLA all were loaded that season, as well.
It's those things, along with the coaching they'll receive from Self and the lift they'll receive from playing their home games in Allen Fieldhouse that make these two teams the most similar, if you ask me.
Great question.
November 1, 2016at 2:57 p.m.
Moderator
Good one to end on. Thanks again for all of the questions and if we didn't get to yours this time, please check back every gameday this season for regular installments of our Gameday Chat with Matt Tait.
If you're still looking to kill time for the next four hours, be sure to check out our KU-Washburn preview content on the site right now by following these links to stories, breakdowns and video previewing tonight's 7 p.m. exhibition opener at Allen Fieldhouse.
We'll be there with our regular team bringing you live game coverage, Tweets, updates and analysis, photos and, of course, all of the postgame reaction.
Have a great day, everyone and welcome back, college basketball!
http://www2.kusports.com/news/2016/oct/31/four-guard-lineup-just-one-thing-jayhawks-eager-ev/
http://www2.kusports.com/news/2016/oct/31/gameday-breakdown-no-3-ku-basketball-vs-washburn/
November 1, 2016at 3:01 p.m.