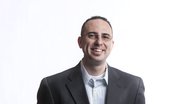 Join KU football beat writer Matt Tait at 11 a.m. Friday as he sizes up the Jayhawks as they head into the summer during our latest live chat at KUsports.com.
This chat has already taken place. Read the transcript below.
Moderator
Sorry for the confusion, folks. We've been having some technical issues with our site this past week and it negatively impacted our ability to do live chats. We're working on the fix and it should be taken care of shortly but not in time for today's scheduled chat. We'll set one up for next week when things are running smoothly again. Thanks for your patience and for checking in.
May 16, 2014at 10:02 a.m.