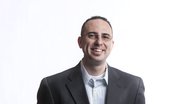 KUsports.com football beat writer Matt Tait previewed Kansas' upcoming match-up with Rice, which is slated for 6:30 p.m. Saturday in Houston, by selecting the 10 best questions that pertain to the Jayhawks' showdown with the Owls. If your question did not crack the Top 10, try again next week.
This chat has already taken place. Read the transcript below.
Moderator
Good morning everyone and thanks for checking our the second installment of our Friday Game Prep chat with football beat writer Matt Tait. As was the case last week, we'll pick the 10 best questions that pertain to this week's match-up with Rice and then a bonus question to send us out. Matt's gotta get to KC to catch his flight pretty soon, so we'll try to move through this one quickly.
Tons of great questions once again so thanks for participating and, remember, if your question is not picked this week, be sure to fire away again next week.
Here we go!
September 13, 2013at 10:33 a.m.
What will be one of the key line-up changes from week 1 to week 2?

September 12, 2013at 3:45 p.m.
Matt Tait
The thing that jumped out at me first when I looked over the new depth chart was the fact that Tre' Parmalee had been dropped to third string and Rodriguez Coleman was listed as a second-stringer all by himself.
I don't think this is a negative toward Tre' I just think it's an indication that the coaching staff wants to get Coleman more involved. You saw that he has the ability to get open deep on the one ball that was just a tad overthrown. Now he needs more snaps and more targets to have a chance to make a difference. Could be this week.
The other major spot that stood out was on the D-Line, where Ty McKinney and Marquel Combs both were elevated to second-stringers by themselves instead of sharing the spot. McKinney was very active last week and should continue to take up space and make plays at his new spot and maybe this will be what Combs needed to get onto the field.
Time will tell but I think both Coleman and Combs could make an impact against Rice.
September 13, 2013at 10:38 a.m.
Call it a measuring stick, a barometer, apples to oranges or whatever - but how much of a success indicator will this game be for the rest of the season? I think most of us fans have all of our eggs in one basket for this game. Please respond in cliche.
September 12, 2013at 4:04 p.m.
Matt Tait
I'm not sure I can pull off the cliche' bit — as a writer, you try to avoid those at all costs — but I can tell you the significance of this game. And I think the players and coaches understand it 100 percent.
Here's the deal: If KU can go on the road and beat a good Rice team, it'll give them a major boost (both in the record and confidence departments) and make winning a couple of Big 12 games seem much more doable. In addition, it'll give them some major momentum coming home against a Louisiana Tech team that has struggled in the early going.
If the Jayhawks go to Rice and lose, it might send the "Here we go again" thoughts rushing to their heads.
I think this is a different team and I think these guys are tough enough to handle whatever outcome takes place on Saturday. But there's no question that, in terms of predicting how successful this team can be, this week's game is enormous. And it should be a lot of fun.
September 13, 2013at 10:43 a.m.
Matt,
The biggest discussion among fans has been the mundane play calling on offense. We all know the plethora of backs need their touches, but besides utilizing the running game do you believe we will put more of an emphasis on the pass game? If so, wouldn't it be prudent to get the backs involved as pass catchers beyond throwing to just Pierson?. Finally, what wrinkles can you see being put in this week offensively?
September 12, 2013at 8:38 p.m.
Matt Tait
First off, I think it's tough to read too much into one week against an FCS opponent as far as play-calling and personnel and packages and all of that.
Weis said this week that there were things that were done against South Dakota that were done on purpose and things that were NOT done against South Dakota on purpose. Pretty standard for an opening week game.
As for the play-calling and if we'll see the Jayhawks open it up more this week, I definitely think that's possible, but I also would not be surprised if Weis chose to rely even more on the running game to take the air out of the ball, control the clock and keep Rice's offense on the sideline. They did this a ton last year but it was out of complete necessity. I don't think that's the case this season, but I don't think Weis will change his M.O. of doing whatever he thinks gives his team the best chance to win either.
And this week, at least through my eyes, pounding away with the running game seems to be just that.
If they do that and do it will, look for some deep passes down the field at just the right time to open up a little more.
All that said, I do think Tony Pierson will be even more involved this week than he was last week.
September 13, 2013at 10:49 a.m.
Defense is going to be the difference in this game if you ask me. Whoever can get the key stops will come out on top. Do you see KU doing anything different against Rica defensively that we didn't see last week?
September 12, 2013at 1 p.m.
Matt Tait
No question. I'm not sure I'd be able to tell you what exactly, but I think KU's defensive gameplan against USD was pretty vanilla and I think they'll change it up some this week.
Whether that means more blitzing (or maybe less), more stunting, more disguised coverages or what, I'm not sure. But I can tell you that the gameplan is likely to revolve around whatever keeps Rice QB Taylor McHargue from running wild, something he's very capable of doing.
KU had great success containing McHargue last year, as he ran for just 18 yards on 12 carries. So, with that effort fresh in their minds and faster, better players on the field in a lot of positions, I think KU's defense could be in for a solid game this week.
And I definitely agree with you that whichever team plays better on defense will win this game.
September 13, 2013at 10:53 a.m.
I got an over/under question for you Matt.
KU Offense
29.5 points
200 yards passing
250 yards rushing
KU Defense
29.5 points
200 yards rushing
250 yards passing
September 12, 2013at 2:14 p.m.
Matt Tait
Saw lots of over/under questions this week. Looks like I'm an easy guy to figure out. Oh well. Keep 'em coming. They're fun and I think they tell a lot.
Here goes nothing...
KU Offense
29.5 points (OVER, 35)
200 yards passing (UNDER, 188)
250 yards rushing (OVER, 280)
KU Defense
29.5 points (UNDER, 27)
200 yards rushing (UNDER, 165)
250 yards passing (UNDER, 230)
September 13, 2013at 10:56 a.m.
How much of an impact will losing Kevin Short have on the secondary?
September 13, 2013at 10:19 a.m.
Matt Tait
Make no mistake about it; losing Short is a blow to the defense and a raw deal. But that's mostly in terms of potential and how good this D could be, not how good it is now or will be this week.
Short has not played, he arrived later than most and did not have a ton of time to work with the defense to establish himself as a guy they cannot live without.
There's no doubt that everyone would love to have him out there, but it's not like the rest of the guys in the secondary or the coaches are going to be lost without him because they never really had him.
The pressure on Dexter McDonald to have a solid season goes up a tick now, but I'd say last week he showed he's up to the challenge. JaCorey Shepherd needs to keep taking steps forward and Brandon Hollomon should have a bigger role now, too (which I think is a good thing because he can play).
Remember, there's always the option to move Cassius Sendish back to CB, too, if KU needs help there.
September 13, 2013at 11 a.m.
Kansas has not won a road game since 9/12/09. What kind of pressure is there on Weiss to win this game? How heavy is that monkey on his back this season? And will the road environment have any real impact on the team itself? % chance we win our first road game in over 4 years (big loss/tight loss/tight win/big win)?
September 12, 2013at 11:33 p.m.
Matt Tait
No one puts the kind of pressure on Weis to win that Weis does himself.
I think it's a huge game for so many reasons but one of the biggest is that it's a game KU can look at and really believe it should win. That's not as easy to do vs. Big 12 foes, even though these guys still will do it.
Being that it's the 2nd game of the season and there's all this talk about having not won a road game since 2009, I think this game gives KU a great chance to get more than just a second victory this weekend. It's almost as if a win would be worth two or three victories because of the momentum and good vibes that would come with it and carry over into the rest of the season.
There's no heat on Weis. He wants to win. He was brought here to do just that, but everybody, including him, understands that this thing is going to be a process. Their hope is that the process moves faster than many might expect and I think this weekend's game will give us a good read on whether expecting that (or hoping for that in the case of the fans) is realistic or not.
As for the environment, I don't think you could ask for anything better if you're KU. Rice historically has not had great crowds and I don't anticipate that it's going to be hopping and crazy down there, which should help KU's new faces ease into this whole road thing. In addition, it sounds like there will be a lot of KU fans there, which can only help.
I remember a couple of years ago when KU went down to Southern Miss and just got swallowed up by that environment. The team they were playing had something to do with that, but the place was rocking and it did not look like KU was ready for that at all. I don't think that'll be the case in Houston this weekend.
September 13, 2013at 11:07 a.m.
I have this gut feeling that Coach Weis knew we could run the ball at will in the last game and chose to pull a Snyder and not show anything. What do you think we will be surprised by in this game?
September 13, 2013at 10:04 a.m.
Matt Tait
That's very possible and that could be why he did nothing but run the ball in the second half. But, it also could be because that's the unquestioned strength of this team and they're going to continue to lean on it as long as it works.
Here's the deal, Weis said he would love to be more balanced. But we all know that, above anything, he would love to win. So if that means run, run, run is what it takes, you can bet that'll be what happens from here on out.
Having said that, I think the passing game has great potential and I think Jake Heaps has enough talent to win games for this team as long as he gets some help.
I'll take a wild stab here and say that I think you'll see Jimmay Mundine featured more in the passing game this week. One: To get his confidence back up after a sub-par game a week ago. Two: Because Heaps is good enough to manipulate the Rice secondary with his pumps and his eyes and that could open up more space for Mundine in the middle of the field.

September 13, 2013at 11:23 a.m.
Matt,
Can KU not challenge the NCAA's decision on Short any further?
September 13, 2013at 10:47 a.m.
Matt Tait
I'm not sure on that, but I don't expect it to happen. I'll knock out a blog with my thoughts/reaction on Short on the flight to Houston and post it later today.
*** This did not count as one of the 10 questions, by the way.
September 13, 2013at 11:24 a.m.
Last week we saw a lot of passes from Heaps 'going for broke' and never connecting with any of our receivers. What do you foresee from our passing game and will we have better success in this area in week 2 from our receivers? A lot of our problems were receivers not securing the football.
September 12, 2013at 12:26 p.m.
Matt Tait
I think you answered your own question there, but I'll add to it. I think Heaps needs to get help from his receivers and backs and tight ends.
Coach Weis said it after the game and again Tuesday of this week: Jake was not the problem. I saw the same thing. I thought Heaps looked real solid out there, it's just the guys he was throwing to were not making the catches.
It's not about going for broke or being fancy or any of that. When KU goes down the field with the pass, it's usually because it's there and if the ball is put on the money, it should be caught.
I think KU may open it up a time or too in this week's game with something different in the passing game, but again, I think the general recipe for success on the road is to control the game and KU's running game is likely the best resource for that.
September 13, 2013at 11:27 a.m.
Matt-what do you think will be the most improved area of the team from game one to game two?
Do you think Coombs will see any playing time against Rice?
September 13, 2013at 12:25 a.m.
Matt Tait
I'll go with the overall defense. I think too many of KU's defenders, particularly some of the new guys, were a little too amped up last week and may have missed some of their reads or overran plays because of their excitement.
I think getting that first game out of the way will allow them to all settle down a little bit and I think that will particularly be helpful against Rice's rushing attack.
September 13, 2013at 11:33 a.m.
Moderator
Time for the bonus question. Good stuff today, guys. Thanks for joining us and have a great weekend!
September 13, 2013at 11:34 a.m.
Grantland's article "what's wrong with Kansas?" made espn's front page. What do you think of his assessment of Coach Weis, the football team, and the Kansas fan base?
September 12, 2013at 12:59 p.m.
Matt Tait
Since this was such a hot topic this week, this is a good one to end on, even if it doesn't have anything to do with Rice.
Frankly, I thought it was a lazy effort that did not reveal anything new or all that interesting. But, worse than that, it was full of inaccuracies (more than a dozen) and it used anecdotes and quotes from other publications and past stories (including ours) without giving any credit to those publications or writers. You just don't do that. What's more, the whole thing was written as if he had some big sit down with Weis but the reality was he never even met him.
I don't have anything against the guy who wrote it, but I think he should be embarrassed by how it turned out. There's absolutely nothing wrong with being critical or writing a story that asks "What's wrong with Kansas football" (other, of course, than the fact that I just don't see how that plays to a national audience), but there's everything wrong with lifting stuff from other places and getting facts wrong.
September 13, 2013at 11:39 a.m.
Matt Tait
One more quick note: I just was informed that the depth chart we were given this week had the wrong guys at KU's Z receiver spot. I only bring this up because I mentioned above that Tre' Parmalee had been dropped to third string but he hasn't. He's actually been promoted to first string, with Coleman now second string behind him.
Christian Matthews had been the starter at the Z spot and he's no longer listed on the depth chart.
Sorry for the confusion. Enjoy the game and thanks for hanging out today!
September 13, 2013at 11:41 a.m.