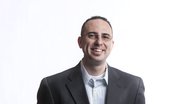 Check out KUsports.com football beat writer Matt Tait's latest Friday Game Prep chat, as he previewed the Jayhawks' upcoming match-up with TCU, which is slated for 11 a.m. Saturday in Fort Worth, Texas.
This chat has already taken place. Read the transcript below.
Moderator
Good morning KU fans, thanks for checking out this week's edition of Friday Game Prep with KU football beat writer Matt Tait.
We'll be talking TCU this week and have a bunch of good questions in the can, many of them about the struggling Kansas offense.
Let's see if Matt can shed any light on what the Jayhawks are doing/have done to try to get the offense rolling.
October 11, 2013at 10:32 a.m.
Over or under 19.5 points for the KU offense on Saturday? Not that I think this will be enough to win, but it would at least be nice to reach 20 points against an FBS team since KU has scored 14, 13, and 16 points against FBS teams this year.
October 11, 2013at 6:39 a.m.
Matt Tait
Based on their recent performance, I'd probably go under on this for the Jayhawks this week no matter what. However, when you throw in the fact that TCU features one of the toughest defenses in the conference, if not the country, that only doubles the trouble for the struggling KU offense.
Add to that the fact that Tony Pierson, KU's biggest weapon, will be on the sideline this week, and you're talking about a real challenge here.
I think KU will look to get its running game going this week more than ever and I wouldn't be surprised if we saw some more of those short quick passes and a couple of shots down the field. If they can connect on a couple of those, they could throw up some points, but reaching 20 seems like a tall task and I just can't see it happening.
If KU's going to be in this game, it's going to have to match TCU defense for defense and maybe even get a score from the defense or special teams.
October 11, 2013at 10:36 a.m.
What would you rather see from the KU offense: Spread offense with Heaps running the show or going back to run heavy style offense?
October 11, 2013at 12:47 a.m.
Matt Tait
Until the offensive line proves that it can be physical enough up front to get the running game going, I think KU has to look into more of those short, quick passes out of the spread look.
Generally speaking I'm pretty against the idea of keeping your best player off the field and the spread can sometimes leave James Sims on the sideline. But with Pierson out, Sims may have a role even in the spread. He's a good receiver out of the backfield and him being out there at least keeps alive the threat of a run.
Heaps started 8-for-9 for 113 yards last week against Texas Tech and KU was absolutely rolling. So we know it can be done. Now the Jayhawks just need to keep it up for an entire game and that includes both the execution and the play-calling.
If this new-look O-Line proves to be more physical and able to hang in there up front, then I think you could see some better balance the rest of the season.
As I've been saying all week, so much of what they can/will do depends on how the guys on the O-Line perform.
October 11, 2013at 10:39 a.m.
Obviously we are all anxious to see how the offensive line performs this week. What other areas of the team will you be looking at for signs of improvement?
October 11, 2013at 8:10 a.m.
Matt Tait
I still want to see KU's wide receivers step up. Justin McCay has been non-existent and Christian Matthews, Rodriguez Coleman, Tre' Parmalee and Josh Ford have not done enough to help this offense out. That starts with getting open.
WIthout knowing KU's playbook and schemes, I can't comment too much on what they're doing, but, to me, it seems like the receivers are running way too many vertical routes and not getting any kind of separation. I'd like to see some more crossing routes, double-moves and that kind of stuff. They have used Pierson and Bourbon underneath plenty, so maybe the vertical stuff is intentional to open up that space. But this team won't compete without getting something down the field from its receivers.
Could be a huge week for Andrew Turzilli, who has played his way back into the mix and has the speed and size to make plays down the field.
Again, so much of success in this area is dependent on the line holding up and giving Heaps and his receivers time for better routes to develop.
October 11, 2013at 10:43 a.m.
Does Coach Weis need a signature win this year to reclaim buy-in from the fans? If so, would winning at TCU qualify as a big enough statement that KU football can become a consistent winner with Coach Weis at the controls?
October 11, 2013at 8:43 a.m.
Matt Tait
I don't think there's any question that winning at TCU would be big enough for the fans to jump back on board and feel good about where KU's headed. Remember, that would snap two loooonnngggg skids, losing on the road and losing in the Big 12. And, if they could get it done, I think KU's confidence factor would grow tremendously. Right now, even though they're confident they can play and prepare properly, I'm still not sure they'll believe they can get a Big 12 win until they get one.
At this point, any victory the rest of the way would be a big enough win to show that things are better than they might look right now, with some (TCU, at Texas, OU, K-State) obviously being bigger than others.
Call me crazy, but I still think this team can get a win or two in the Big 12 this year. There are 8 weeks left and I think they're still getting together and getting better.
We'll see. But I definitely think a win this weekend would go down as huge, regardless of TCU's record of 2-3 and 0-2 in the Big 12. Remember, those 3 losses are to Top-20 teams Oklahoma, Texas Tech and LSU. Not bad.

October 11, 2013at 10:48 a.m.
No matter what offense/defense we play, if we arent mentally tough and execute we wont be successful. I haven't watched TCU play much this year. What is their biggest weakness that we need to take advantage of?
October 10, 2013at 9:33 p.m.
Matt Tait
Without question the answer here is TCU's passing offense. Trevone Boykin's an incredible athlete but he's not a great passer and the Horned Frogs have struggled through the air this season.
If KU can get a pass rush and JaCorey Shepherd and Dexter McDonald can continue to perform as they have at corner, KU could force TCU to go more to the run and the Jayhawks then could scheme for that and have a better chance of keeping the TCU offense in check.
As far as when KU has the ball, Coach Weis said TCU's D is vulnerable to deep shots down the field so I wouldn't be surprised to see a few more than we've seen in games so far.
October 11, 2013at 10:51 a.m.
What should be the take away from the offensive line shuffle? Bad coaching? Bad evaluations? Bad performance? Or just standard operating procedure on a team struggling on offense?
October 11, 2013at 7:15 a.m.
Matt Tait
I think you have to throw blame at all areas for this unit's struggles so far. Many of the players are young, inexperienced and still adjusting to this offense and the D-I level (although Mike Smithburg and Ngalu Fusimalohi both have been pretty good) and I also think the coaches have to be held accountable for their issues.
KU's on its 3rd center (4th if you count the Smithburg experiment) of the season and although everyone would love to see Gavin Howard be the guy, even if he is, that would call into question the coaches' ability to evaluate personnel.
Sometimes these things just take time and KU certainly deserves a chance to get it together, but by this point, 5 weeks into the season with 2 byes in the books, you'd like to see the unit starting to make some progress instead of continuing to struggle or get worse.
The other factor that has to be considered is that KU still just may not have the horses needed to compete in the Big 12. You know that'll be a focal point of recruiting from here on out.
October 11, 2013at 10:57 a.m.
Matt,
Any chance the offensive line issues are fixed for this game and going forward?? This is a glaring issue with our anemic offensive play. Can we actually put 5 guys out there that work together? I'm not holding my breath but if we do we can really turn this around.
October 11, 2013at 10:45 a.m.
Matt Tait
Call me crazy (again), but I really like this lineup. I think Gavin Howard is big enough, smart enough and experienced enough to hold his own at center. He may not be great, but I think he can hold up. And I like moving Sterling back to right tackle, where he performed pretty well all of last year and wasn't in anywhere near the kind of shape he's in now.
That leaves Lewandowski at left tackle and I think he's much better suited to play there -- because of his feet, his athleticism and his ability to move and use his hands -- than he is at center where it's more about power.
The guards have been good and should continue to be good, so I think this lineup gives KU its best chance. It may take a week or two to get them settled in and playing together completely, but I'd like to see this set-up be the five guys KU moves forward with for better or worse. Continuity is so key at that position and these guys should be given time to come together. Why not, right?
October 11, 2013at 11 a.m.
Is this a game where KU tries to establish a solid running game? I know TCU has 2 excellent, NFL caliber corners and the passing game may struggle to get going, and this new Offensive Line seems to be more physical.
October 11, 2013at 9:21 a.m.
Matt Tait
I've always been impressed by the way James Sims runs when he's a little angry and I think he'll have that vibe burning strong this week.
He did not get nearly enough touches early on last week and I think that'll change this week, as they'll try to line up and match TCU's physicality by giving the ball to Sims and letting him pound away for those four- and five-yard, pile-moving runs he's known for.
I don't think they'll do it exclusively and I do think the short passing game will still come into play a lot, but Sims is too good and he was too much of a non-factor last week for that to be acceptable this week.
If he can get going, that could open it up for Darrian Miller and even Brandon Bourbon to get going, too. But, remember, with Pierson out, Bourbon may have to be counted on to lead this team in receiving this week.
Should be interesting to see how it plays out.
October 11, 2013at 11:04 a.m.
Where did you come up with 5 Wins this year?
October 11, 2013at 10:59 a.m.
Matt Tait
Haha. Looks a little bold at the moment, doesn't it?
If you're asking for real, my picks were: South Dakota, Rice, La Tech, Texas Tech and West Virginia.
Two of those five are already gone so my pick's in trouble. But the Big 12 is as down as I can remember ever seeing it and if KU can snap out of its offensive funk and pair more points with the quality defense they've been playing, I think they could still get a couple.
I said throughout the offseason that nothing from 2-6 wins would surprise me and I stand by that. So, if KU doesn't win another game, I won't be shocked. But, as I've stated, I think they've got one or two more in them and that would be huge for moving forward with some confidence and good vibes.
Time will tell...
October 11, 2013at 11:08 a.m.
When I see an offensive lineman getting pushed back at the line of scrimmage, it's difficult for me to tell if he is having a technique problem or a strength problem. Has anyone raised the question that perhaps Scott Holsopple's regimen is not as great as we have all thought? And shouldn't technique issues have been addressed in training camp? What do you think is the central issue here?
October 11, 2013at 9:12 a.m.
Matt Tait
I've already addressed who's to blame for the O-Line issues, but we chose this question because of your mentioning of Holsopple. That's something I haven't thought of once and I don't think anyone else has either.
Holsopple's a monster. And he has a great plan to get these guys in better shape and stronger. It takes time, though and, you're right, that it takes more than just looking better to make a difference.
Improving strength continues to be an emphasis of this team's weight-room regime and it will always be that way. They do a nice job of running a well-rounded strength and conditioning program and I don't think that's part of the problem at all.
I do think there may be some coaching issues in play, whether that's technique, motivation, evaluation, or something else. But, again, I also think it could just be as simple as saying that KU's guys aren't Big 12-caliber across the board. As time goes on, that should change and continued emphasis on strength and conditioning plus tweaks to how these guys are coached, could make a major difference eventually.
October 11, 2013at 11:14 a.m.
Moderator
That's all the time we've got for today. Thanks for all of your great questions and for being such knowledgable fans. The offense is definitely a big issue right now and we got tons of questions seeking answers about what's going on there this week. Nicely done. If yours was not selected this week, be sure to come back again next Friday to try again.
Have a great weekend, everyone, and enjoy the game.
October 11, 2013at 11:15 a.m.