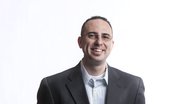 Check out the latest Friday Game Prep chat with KUsports.com football beat writer Matt Tait, who previewed the Jayhawks' upcoming Homecoming match-up with Texas Tech, which is slated for 11 a.m. Saturday at Memorial Stadium.
This chat has already taken place. Read the transcript below.
Moderator
Good afternoon KU fans and thanks for joining us for today's Friday Game Prep with Matt Tait. We know it's Late Night and everyone is fired up for basketball season, but the KU football team has a pretty huge game itself this weekend, so let's spend a few minutes looking at the match-up with 20th-ranked Texas Tech.
As always, we'll pick the 10 best questions that pertain to this weekend's game and one bonus question. If you don't get picked this week, be sure to try again in the coming Fridays.
Enough about the set up.... Let's get to it.
October 4, 2013at 12:08 p.m.
Which one of these offensive performances would be most likely and which one would give us the best chance to win? Choose one for each question.
Heaps 300 yards passing and 3 td's
McCay 150 yards receiving and a td
Team 300 yards rushing
Peirson 250 all purpose yards and 2 td's
Sims rushing for 150 yards and 2 td's
Offensive line allows 0 sacks
Wyman 4 for 4 on field goals
Connor Embree 150 return yards

October 4, 2013at 12:47 a.m.
Matt Tait
Goodness. No shortage of choices there. And let me start by saying that a few of those things could actually happen and if they did that would bode extremely well for KU's chances.
Having said that, you asked me to pick one so I'll go with the obvious. 300 yards rushing as a team.
I really believe that Jake Heaps will have to play well — maybe even the best game of his college career — for the Jayhawks to win on Saturday, but if KU can rack up 300 yards on the ground, that should do it. Not only would that mean that the offense had a pretty solid day but it also would indicate that KU did not feel like it had to throw all that much and, further, that Texas Tech's offense spent some time on the sidelines.
I don't know if 300 yards on the ground is something KU can reach this week, but if it does, I think the chances for a victory sky rocket.
October 4, 2013at 12:11 p.m.
Matt,
The defense has shown pretty good improvement from last season. Do you think this trend will continue or does Texas Tech throw for a lot of yards on Saturday?
October 3, 2013at 9:40 p.m.
Matt Tait
How about the old double yes to answer this one...
I do think KU's defense will continue to improve but I also think that Texas Tech can and will throw for a lot of yards.
That's just what the Red Raiders do and I don't think they're going to change their plan of attack for anybody. The key for KU's defense will be in the red zone. Can the Jayhawks keep the Red Raiders out of the end zone or do those yards result in touchdowns?
I think Tech will get its yards through the air. But I also think with a couple of turnovers and stout play in the red zone, KU's defense could give up a ton of yards and still put the offense in position to win the game.
October 4, 2013at 12:13 p.m.
How can KU speed up their offense without putting their defense on the field for 90 plays against Texas Tech?
October 4, 2013at 11:52 a.m.
Matt Tait
I like this question and I think we've seen some of the answer already.
Remember against Louisiana Tech how KU threw more short and quick passes to running backs and tight ends in the flat. I think that's your answer. What that essentially creates is an attacking offense that puts the defense on its heels and limits the substitutions, but also controls the clock by creating almost a passing running game.
The key is for those types of plays to be versatile and run out of different looks and for the blocking on the edge to be in place so that the quick hitters go for positive yardage and not little to no gains.
Doing that not only gives KU an identity and the upper hand in terms of attacking, but it also helps the offensive line not have to block as long and has the potential to open things up down the field more if and when KU decides to take its shots.
October 4, 2013at 12:17 p.m.
Matt Tait
Really the whole key there is the faster pace you can go and the faster you can line up, the tougher it is on the defense to make substitutions and get into what it wants to do against you.
October 4, 2013at 12:18 p.m.
I need an update... After a few games, it seems that James Sims is still the feature back and will have plenty of carries. Knowing this, what is the official and up-to-date Matt Tait percentage-chance of James Sims overtaking June Henley for the all time rushing record?
October 4, 2013at 5:30 a.m.
Matt Tait
Ahhh the percentage wheel. I just can't say no!
It's a good question, though, too, now that we're three games into the season.
Here are the facts heading into Game No. 4:
Sims is in 4th place all time with 2,763 yards.
He needs 312 to pass Laverne Smith for third place and then would need another 714 to pass Tony Sands for second. That still would put him 53 yards away from passing Henley.
So, add all those numbers together and it looks like Sims needs 1,079 to claim the top spot.
Here's one thing to remember: Sims ran for 1,013 yards in nine games last year and he has nine games left this year, so it's definitely still possible. But the competition gets much stiffer from here on out and KU's offensive line and running game have not looked quite as sharp so far as they did last season.
That said, I give Sims a definite shot. Here's a look:
1. He finishes 3rd - 48%
2. He finishes 1st - 35%
3. He finishes 2nd - 14%
4. He stays in 4th - 3%

October 4, 2013at 12:25 p.m.
Do you think the bye week has helped the receiving corps any? If so, what did they do to get better?
October 3, 2013at 8:05 p.m.
Matt Tait
Here's what I know about KU's wide receivers. They continue to do all they can in practice to get better, but the bottom line is they simply have to step up and produce in games.
I know they have been working their butts off to get better and, perhaps most importantly, I know Jake Heaps still has a ton of confidence in all of them.
There is no magic pill they can take or special offense they can run to get better, they just have to do it. Part of that could come with easier routes or more high-percentage throws to get them off and running, but, again, I think the key thing is just to make some plays, get some confidence and build from that.
There were signs of life on that last drive vs. LA Tech, so maybe that was the launching point. Time will tell.
October 4, 2013at 12:31 p.m.
Matt, one of the players let it slip in an interview that KU is now on its THIRD offense of the season. Any idea what Charlie has up his sleeve? I hope it is more of a spread, ala the Reesing days. With a relatively weak offensive line, the key is to get the ball distributed quickly. We just don't have time to operate the pro-style offense Weis prefers. Your thoughts?
October 4, 2013at 11:20 a.m.
Matt Tait
I think you're right on the money and I think it's all about going faster to secure better match-ups and keep the O-Line from having to block too long.
Having said that, I also would not be surprised if some of the up-tempo talk was a little bit of gamesmanship and KU's real plan is to take the air out of the ball and pound it right at the Red Raiders defense. That worked last year. Well.
But that's just a guess and probably is off. The LA Tech game showed us that KU wants to and can play faster and the guys I talked to this week about this "new offense" said it wasn't as much a total overhaul as it was improving upon that aspect of what was already in.
We may be past the point of where Weis has more tricks to dig out from his Game 1 playbook, but we do know this: Weis is not afraid to start from scratch every week if he has to and if he thinks that gives KU the best shot to win.
October 4, 2013at 12:34 p.m.
Looking back, do you feel your preseason enthusiasm and optimism for this team was a little unjustified, or do you still see this team as having an opportunity to do relatively big things this year, i.e., win a conference game or two?
October 4, 2013at 11:16 a.m.
Matt Tait
Fair question for sure, but I'm sticking with it. I think this team is improved and will improve even more to the point of being able to win a conference game or two. It that doesn't happen, I won't be shocked but it all comes down to execution and making plays. I know that sounds weak, but it's true. The coaches can only put the guys in position to succeed. They can't catch the ball, block the man in front of them or avoid dumb penalties and mistakes.
Could the play calling be better at times? Probably. But I can't say for sure that it's an issue since I've never called a play in my life.
I think execution and clean football take care of most of the problems and if they can get to the point where they're playing that way, they can win games.
I noticed something about the beach in one of your other submissions, but I think you should sit back, enjoy the game and then head to the beach for the late afternoon. Best of both worlds, no? Enjoy!
October 4, 2013at 12:38 p.m.
Hi Matt! The general mood surrounding the KU football fan base on this website has dropped due to the recent disappointing performances on the field (especially on offense) and I'm certainly less optimistic about things than I was at the start of the season.
Can you give me three reasons why I shouldn't throw in the towel at this point??
October 4, 2013at 9:15 a.m.
Matt Tait
No sweat. I could probably give you 10 and include things like: This team still believes in itself a great deal and thinks it can win games; college football Saturdays are awesome; the only way this thing will get going again is with support and that means the only way Memorial Stadium gets renovated is with support... and on and on and on.
But specific to this team and what you're watching out there, I'll boiling it down to these three:
1. James Sims will go down as one of the best running backs to ever play at KU and he only has a handful of home games left. People should show up whenever possible to watch him so many years from now they can say they remembered watching Sims play and admired and respected how hard he ran no matter what the scoreboard said.
2. How long has it been since KU's had a defense that you enjoyed watching and actually wanted to see on the field? I know the Orange Bowl defense was like that and the years the came before it with Nick Reid and Kevin Kane and those guys were too. This group's close to that. And they should keep getting better. Besides, Ben Heeney, man. Ben Heeney.
3. Because it's my firm belief that if you truly call yourself a fan of a school, you should support everything that school throws out there in good times and bad. It's way too easy to just be a basketball fan at KU and if that's what floats your boat, who am I to judge? But the true KU fans, the people who say they bleed crimson and blue, are the ones that show up at Memorial Stadium on crummy weather days or do what they can to help pack Allen Fieldhouse for a women's game or the volleyball NCAA Tournament appearance.
Just my two cents.
October 4, 2013at 12:45 p.m.
In order for us to have a chance in this game, our defense needs to force multiple turnovers in my opinion. Obviously, our offense HAS to figure out how to move the ball with some consistency for us to be competitive in this league. Until we figure that out, our defense will have to keep us in games. With that being said, does Kansas football force more turnovers than it scores touchdowns tomorrow? Or, do we score more touchdowns than we force turnovers?
October 4, 2013at 10:09 a.m.
Matt Tait
Solid take. And an interesting way to present it.
There's no doubt that KU needs to get a couple of turnovers to have a shot. Heck, KU needed a couple of well-timed turnovers to beat LA Tech, so you gotta figure that's the case with the 20th ranked team in the country.
But I don't think it's imperative that KU gets more turnovers than touchdowns or more touchdowns than turnovers. Here's what I mean.
Let's say KU forces two turnovers. That potentially takes away 14 points from the Red Raiders. And let's say KU scores 2 additional touchdowns because of that. That's 14 points for the home team. So right there you're talking about a 28-point range.
If you look at the team's average point outputs and take 14 away from Texas Tech (39-14 = 25) and add 14 to KU's output (19+14 = 33) something like that may be enough for the Jayhawks to pull off the upset.
So I agree with you that turnovers have to be part of the equation but I don't think the turnovers to touchdowns ratio is necessarily related to the outcome.
October 4, 2013at 12:50 p.m.
For Kansas to pull off the win on Saturday, what do you think has to be done to make that happen? Who has to step up? Are we going to go back to being mostly a running team like last season if we don't get more production from our passing game?
October 4, 2013at 8:41 a.m.
Matt Tait
I think KU has to play a clean football game:
No turnovers. No drops. No dumb penalties. No lost opportunities.
That's probably the goal every time out but it becomes much more important against an unbeaten and ranked Big 12 opponent.
For that to happen, I think you have to look to the team leaders. Heaps. Heeney. Sims. Stowers. So many more. Those guys have to set the tone with their play and then inspire and demand the same from their teammates.
For my money, and I said this already, I look at Heaps as the biggest player in this game. KU's going to have to score more points and nobody has more impact on that happening than the trigger man. So he's gotta be good. Real good. And he's gotta do whatever it takes to get his offensive teammates in the positions they need to be in to deliver. And then he has to play a clean game himself. No picks. No dumb sacks. No poorly thrown balls.
I think he'll be sharp. And that's why I think KU can win.
Obviously, if he is, that'll do wonders for the passing game and go a long way toward keeping KU from going all-run-all-the-time again like last year. I really don't think it'll come down to that. At least not as drastically as it did last season.
October 4, 2013at 12:55 p.m.
Short of a win, can there be any such thing as a moral victory?
October 3, 2013at 8:42 p.m.
Matt Tait
Not in this one. And probably not ever. Give Weis and this locker room credit for kicking that mentality out the window.
These guys expect to win on Saturday and they believe they have what it takes to pull it off.
Anything less than that will be a disappointment. And, from the perspective of the fan base, that's a good thing. No more, "We lead the conference in net punting" comments at KU.
October 4, 2013at 12:56 p.m.
Moderator
That's all we've got for today. There weren't any particularly funny "bonus" questions today so we went with the moral victory one. Be sure to check back next Friday for more Game Prep with Matt and check out all of our coverage of Late Night tonight and the Homecoming showdown with Texas Tech starting bright and early Saturday morning.
Thanks for all of your great questions and, again, if your inquiry didn't get picked, give it a whirl again next week.
Have a great weekend everybody.
October 4, 2013at 12:58 p.m.