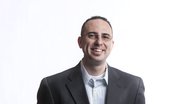 Here's the transcript from KUsports.com football beat writer Matt Tait's latest Friday Game Prep chat, where he examined this week's match-up at Iowa State, which enters Saturday's game at 1-9 overall and on the heels of a loss to Oklahoma. As always, we selected the 10 best questions that pertain to the KU-ISU match up and had Matt shed some light on what's ahead for KU, which looks to add to the momentum it gained from last week's victory over West Virginia. Did your question make the cut?
This chat has already taken place. Read the transcript below.
Moderator
Good morning folks and thanks for joining today's Friday Game Prep chat with KU football beat writer Matt Tait... The Jayhawks are coming off their first conference victory in 28 tries and will be looking to make it two in a row Saturday at 7 p.m. at Iowa State. Let's jump right into looking at the match up.
November 22, 2013at 10:39 a.m.
In my mind, this is a make-or-break game for Kansas. This year's 3 wins is certainly an improvement over last year, but a program headed in the right direction should be able to go into Ames, show some fight and determination against a weak Iowa State ball team, and eek out a win. The outcome of this game, especially because it's on the road, is a referendum on the state of Kansas football. Manage a win, and you've accomplished back-to-back Big 12 victories after a sustained drought, nabbed a road win in the progress, and make a statement that Kansas is on its way back to respectability. Lose, on the other hand, and you limp over the finish line with the nagging realization that you're not very good and your program is stuck in first gear. An improving program has got to show progress, and this opportunity to do so is ripe for the picking. Isn't this really what's at stake going into the Iowa State game?
November 22, 2013at 5:36 a.m.
Matt Tait
I think you pretty much nailed it, but even if the Jayhawks were to lose, I don't know that it's automatically a sign that things are back in the dumps. Winning on the road is never easy and, beyond that, KU would still have a chance ahead of it — vs. KSU at home in the season finale — to erase the ISU loss and the Jayhawks have always been pretty good about bouncing back and getting up for each game.
Having said that, I don't think it'll come to the second part of that scenario. I'm picking the Jayhawks again this week and think they'll be able to go up there and get a victory over Iowa State.... 24-16.
Should be fun.
November 22, 2013at 10:43 a.m.
Can you talk a little bit about the type of offense and defense that ISU runs? I know they have a stud linebacker but thats about it. What are the keys to winning this game ?
Keep up the great work!
November 22, 2013at 10:03 a.m.
Matt Tait
Offensively, the Cyclones are kind of all over the place. They've been dealing with playing two quarterbacks and have about five different running backs who can and have carried the ball.
Sam Richardson (the breakout performer in last year's ISU victory over KU) entered the season as the starter and, likely is their preferred option, but red-shirt freshman Grant Rohach also has played quite a bit lately so I'm sure KU prepared for both.
Their offensive line, though skilled, is not quite as impressive as it has been in recent years and their top player up front — center Tom Farniok — has been dealing with injuries.
They also don't have the playmakers at wide receiver that they've had in recent years.
Turnovers (18 in 10 games) have been a big thorn in the side of the ISU offense and, although they rank first in the Big 12 in red zone offense (16 scores in 17 tries), they rank last in the league in trips to the red zone.
Defensively, the Cyclones rank dead last in the Big 12 in scoring D, rushing D and ninth in total defense, which makes little sense given that 10 of the 11 ISU starters are juniors or seniors. These guys played behind several studs during the past few seasons, though (think linebackers A.J. Klein and Jake Knott) so even though they're experienced in terms of age, they entered the season lacking experience on the field.
Like all ISU teams, this year's Cyclones feature that Paul Rhoads toughness on both sides of the ball. But a lack of experience and some critical mistakes have been too much to overcome throughout the season.

November 22, 2013at 10:55 a.m.
I don't want to look ahead, but if we beat ISU - is there any chance we bet KSU?

November 22, 2013at 12:28 a.m.
Matt Tait
Always a chance. Especially at home. But history has certainly proven that beating a Bill Snyder coached KSU team is tough for Kansas.
That said, if you remember last year's game (which got out of hand in a hurry when the wheels fell off midway through the third quarter), the Jayhawks were able to hang in there with an incredibly talented and experience K-State team and this year's team is not as tough.
We'll get to that next week, though. I agree with you, though, in the belief that a win over ISU and the confidence that would come from back-to-back Big 12 victories heading into the Sunflower Showdown at home would put KU in its best position in years to be able to knock off the Wildcats.
Gotta get this one first, though, and I can assure you that no one in that locker room is thinking about KSU at all right now.
November 22, 2013at 10:58 a.m.
People say they have noticed improvement since last year, including yourself. But where? Defense? We went from 113th last year to 91st currently. It's improvement, but not much. I feel like people such as yourself are simply trying to put a positive spin on it and find any tiny improvement and magnify it in an effort to make the fans (and maybe the team) feel better. Defend yourself. Give us a legit area the team has made significant improvements and back it up with some quality stats like I know you can. I'm not talking about going almost last to a little better than almost last. And I don't want to hear about punting. Ready. Go.
November 22, 2013at 10:10 a.m.
Matt Tait
I understand your skepticism based on the numbers, but I don't think you look to the numbers to see improvement. I think you see it with your eyes and in the way these guys play and the way they don't quit and the way they've started fast, even if they weren't able to always sustain it.
But, since you asked for stats, I'll point to a couple...
Takeaways: The Jayhawks have recorded 12 interceptions and 8 fumbles (of 16 forced), numbers that are both significantly higher than last season.
Sacks: Like turnovers, KU's 18 sacks are twice as many as the team had in 2012.
And I know you don't want to hear about punting and kicking, but those areas of improvement cannot be denied. Last year's field goal situation was a disaster and the punting was well below average. This year, if the Jayhawks needed a big kick to tie it or win it, I don't think they'd be quite as scared to trot someone out there. And then Pardula is among the nation's leaders in punting. I know that's not a sexy stat, but that was a major issue and is an area that Weis identified the problem and went out and fixed it.
Don't get me wrong, there's still plenty of work to be done and the Jayhawks need to improve even more in a lot of areas — O-Line, WRs, XXXX. But I don't think you can argue with the claim that this team is significantly better than the past few seasons.
One way to judge that is this: I think 2013 KU beats 2012 KU 27-13.
One more thing about your claim of spin... That's never my intent. Ever. But we run into a problem during the offseason because we don't get to watch practices and there are no games for us to judge what's happening for ourselves. Therefore, we have to rely on what we're being told by coaches who have decades of experience whom I trust for their ability to evaluate players and team progress.
Sometimes they're right, sometimes they're wrong. Sometimes I'm right, sometimes I'm wrong. Don't worry though, trying to play it more down the middle is one of the areas I'm working the hardest on. My goal is to be as objective as possible while still giving you guys something enjoyable to read.
Thanks for the question.
November 22, 2013at 11:11 a.m.
Now that Iowa State knows Cozart is the starter and the eliminate of surprise is no longer a weapon for Weis, how will that effect our offense? What will KU need to do differently?
November 21, 2013at 11:20 p.m.
Matt Tait
Good question. But I think the answer is not much.
KU won last week because of its ability to outscheme West Virginia. Cozart's job was easy, really. If he saw 5 guys in the box, he gave it to James Sims on a power run. If he saw more, he kept it and tried to make something happen himself.
That worked because the Jayhawks spread the field so much and were able to dictate how many guys the Mountaineers could put in the box.
I'd expect more of the same this week, even if the Cyclones know it's coming, because that plays to KU's strengths, i.e. Sims. Naturally, there are ways for defenses to counter this, but it's tough, and that's why so many college football teams are running this type of system.
If there's one thing you can point to, though, that they might need to do more, that's throw the ball down field.
Spreading them out and keeping the corners and safeties away from the line of scrimmage only works if they really believe you're going to throw it. Even if you don't connect, taking a couple of deep shots early to put them on notice that you MIGHT do that can do wonders to keep those running lanes open.
November 22, 2013at 11:16 a.m.
Iowa State's run defense at Oklahoma was, to say the least, porous. Is that simply because they played a team with superior talent or is it likely KU can have another big day on the ground? In other words is their run defense really that weak?
November 21, 2013at 5:20 p.m.
Matt Tait
I'd lean more toward Iowa State's rushing D being that weak. Remember, OU was without fullback Trey Millard (a future pro) and the Sooners still put up 400 yards on the ground.
Part of that came from dynamic athlete Trevor Knight stepping in at quarterback for Blake Bell (a potential good sign for KU and Cozart) but the Cyclones have struggled against the run all season, giving up an average of 251 yards per game to opponents, including a whopping 5.8 yards per carry average.
The Cyclones also have given up a Big 12 worst 27 rushing TDs.
As I mentioned above, I think a lot of their struggles come from the lack of experience, but there's no question that this is a good match-up for a KU team that likes to pound the rock and this weekend's outcome could again be decided by the horses up front.
November 22, 2013at 11:22 a.m.
What changes do you see, if any, in KU football in the offseason? What's going on with Darrian Miller? I believe we need him next year if we are going to be successful!
November 22, 2013at 10:07 a.m.
Matt Tait
It's hard to say, but some changes on the staff definitely would not surprise me. Having said that, I think it's too early to know for sure if that will happen. Think about it, if they finish 5-7, they would have a ton of momentum and that would obviously be proof that the guys who are here are making progress.
It will be interesting to see if Weis considers bringing in an offensive coordinator. On one hand, I could see it being a good move. On the other, he came to the conclusion to go to Cozart and spread things out on his own, so maybe, with an offseason to work on it himself, he'd be able to remain in the role with a new-look offense.
Again, too early to know for sure what will happen. It'll definitely give us something to keep an eye on throughout the winter months, though.
As for Miller, all we've been told is that it's personal issues and the coaches have been very respectful about it and determined to keep it private. Good for them.
I've heard nothing that leads me to believe Miller's career is in jeopardy and, you're right, having him next season would be huge. However, you have to remember that Taylor Cox, Brandon Bourbon and Tony Pierson all will be back, along with incoming freshman Traevohn Wrench.
Here's what Weis told me the other day when I asked if the injuries to RBs this year have caused him to consider making sure the backfield is always loaded with depth: "I think we've got it covered."
And I think they do.
November 22, 2013at 11:31 a.m.
It was nice to finally see a win! These kids have never stop playing hard and that is a great testament to them and what I will remember about this team. With ISU on Saturday do we expect to see more wrinkles in the offense? Cozart looks very comfortable throwing the ball on sprint outs and play action. Hopefully that is his next development.
November 22, 2013at 6:23 a.m.
Matt Tait
Cozart does look good on that throw and he's got more than that in his arsenal. There's no doubt in my mind that they worked on that during the week of practice, just to make sure he was ready in case they needed to throw it, but, as we discussed above, ISU gives up 251 yards rushing per game on average and just gave up 405 last week to OU.
I think the game plan will be run, run, run, run.... And then if they have to throw it they will.
If there's anyone that could get more involved in the passing game, I think it's TE Jimmay Mundine. He's an experienced upperclassman who could provide a nice safety outlet for Cozart, whether that's on the sprint throws or sitting back in the pocket.
If it's me, though, I get Cozart on the run as much as possible because he looks incredibly comfortable throwing on the move. Don't be surprised to see a deep shot or two to Rodriguez Coleman or Andrew Turzilli, especially if ISU tries to stack the box.
This is a very good match-up for KU's offense and I think they could be in for a big day because of the confidence the O-Line gained from last week's effort.
November 22, 2013at 11:38 a.m.
We know that ISU has rotated QB's most of the year. They have Richardson, the more mobile type, and Rohach, who is more of a pocket passer. Which do you think the defense would have the most success against? I honestly think that ISU will play Richardson based off success last year.
November 22, 2013at 8:47 a.m.
Matt Tait
KU has had some trouble with mobile quarterbacks this season, so I would think they'd rather see the pocket passer, a guy more like West Virginia's Paul Millard.
That allows the defensive front to bring more pressure while trusting JaCorey Shepherd and Dexter McDonald to lock down opposing wideouts in man coverage. Both CBs have been fantastic this season.
Beyond that, KU can bring pressure with blitzing linebackers if need be because safeties Dexter Linton and Cassius Sendish have been solid cleaning things up behind them.
If Richardson's healthy, I'd expect he'll get the nod. If he doesn't or if he can't go, consider that a break for KU.
November 22, 2013at 11:42 a.m.
How will the weather affect this game? Does ISU throw the ball a lot? Seems that we would have a decent advantage if it is cold and nasty and they are limited to rushing offense. Unless of course that is their strong-point as well, I really don't know...
November 22, 2013at 11:26 a.m.
Matt Tait
It's going to be cold and that could make things tougher in the passing game, which should benefit KU.
The Cyclones have a bunch of running backs, but most of them are the smaller, third-down back types. They don't have a James Sims or a Brandon Bourbon who can just pound away.
Jeff Woody, a 6-1, 242-pound senior, has had some success against KU in the past, but Woody has only been a small part of the ISU offense this year, rushing just 21 times for 33 yards. Being senior night, though, and, because of the cold, it wouldn't surprise me if Woody gets a few more reps than he's gotten so far this season.
This could be a quick game because both teams are likely to pound the ball on the ground all night, at least as long as it works. If throwing the ball favors one side or the other, it's probably Iowa State, purely because of Cozart's lack of experience. But, with that said, KU's corners have been great.
Weis said earlier this week that cold, rain or snow do not have as big of an impact on a game plan as wind. All three of those could be in play tomorrow night but the wind is expected to be around 10 mph so I don't think that's enough to play a huge role. It will make it colder, but that's football in November.
November 22, 2013at 11:48 a.m.
Moderator
Time for the bonus question... Thanks again for your participation in today's chat. A bunch of great questions, once again! Here we go.
November 22, 2013at 11:49 a.m.
Which has a better chance? 150 yard game for James Sims or Mel Weatherwax attacking Charlie Weis?
November 21, 2013at 7:57 p.m.
Matt Tait
I'll go with James Sims here.
For one, I think he's running like a man possessed, is playing behind an O-Line that has hit its stride and is playing with confidence and is facing a team that gives up 250 rushing yards per game.
For two, Mr. Weatherwax seems more like one of those indoor sports fans, so, even if he is actually taking time out of his day to watch a football game between his one-win Cyclones and the 3-7 Jayhawks, you can bet he'll be upstairs where it's warm and cozy and therefore would not be able to get to Weis.
Keep an eye out for him January 13 at Hilton Coliseum, though.
Thanks for all the questions, everyone. Enjoy your weekend, enjoy the games and stay warm!
November 22, 2013at 11:53 a.m.