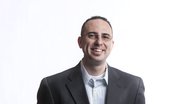 Check out the transcript from KUsports.com football beat writer Matt Tait's chat preview of the Jayhawks' upcoming match-up with West Virginia, which is slated for 11 a.m. Saturday at Memorial Stadium. As we've done all season, we selected the 10 best questions about the upcoming game for Matt to answer. Did your question crack the Top 10?
This chat has already taken place. Read the transcript below.
Moderator
Good afternoon everyone and thanks for checking out this week's Friday Game Prep chat with Matt Tait... We've got some big plans for the KU hoops recruiting coverage later today, but, while we wait until 3:00, let's dive into this week's KU football match up with West Virginia.
November 15, 2013at 12:08 p.m.
Matt Tait
Sounds good. Let's get to it! Gary Bedore and I are getting together in a little while to get our recruiting coverage lined up, so be sure to check back right around 3:00 p.m. for the news on Jahlil Okafor, Tyus Jones and Cliff Alexander...
Onto the football questions!!!
November 15, 2013at 12:10 p.m.
Between the WV and Iowa St. games, which do you think KU has a better chance of winning? Iowa St seems to be the weaker team, but I have a hard time seeing a road win come before a home win.
How much would winning the WV game increase our chances against Iowa St? Percentage wheel of 0, 1, or 2 wins in the next two weeks?
November 14, 2013at 10:08 p.m.
Matt Tait
You bring up some great points and I'm pretty much in agreement with all of them...
I've been pointing to this West Virginia game as winnable for quite some time, though, and, the a few recent happenings have me feeling better about KU's chances this weekend.
Here they are:
1. West Virginia's defense is beat up.
2. West Virginia's starting QB is dealing with a concussion.
3. West Virginia is coming off back-to-back OT games (one win and one loss)
4. West Virginia HAS to win its last two to reach a bowl game.
Add those factors into the fact that this one's in Lawrence and, best yet, kicks off at 11 a.m., and I think you're looking at a good chance of victory for the home team. In fact, I'm picking KU this week: 24-21.
No question that a win tomorrow would go a long way toward making next week even more winnable than it already is.
Percentage Wheel:
1. 1 win - 54%
2. 2 wins - 21%
3. 0 wins - 20%
4. 3 wins - 5%
November 15, 2013at 12:15 p.m.
If you were Weis, would you start Heaps or Cozart?
November 14, 2013at 10:37 p.m.
Matt Tait
I'd go with Cozart, no question.
You all probably know, by now, that I'm a Heaps guy and I don't think his struggles have been all his fault. But they do exist and they are problematic and, as long as KU's line continues to struggle, Montell's the better option.
On top of that, Cozart is the future and it's time to see what he can do full-time. Let him start, let him play most, if not all, of the game and let him work through all of the good and bad things that unfold out there.
Heaps' attitude has been fantastic and he's started each game with good energy and a good attitude, but I do think that trotting Cozart out there to start things off could give the offense a little spark.
Can't hurt.
November 15, 2013at 12:18 p.m.
Hello Matt!
Thanks again for all the KU Grid Coverage!
Jake Heaps
Montell Cozart
Michael Cummings
Clint Trickett
Paul Millard
I was wondering how many minutes you think each of these young men will see at QB tomorrow?? Possibly some sort of 'Playing Time Wheel'...
November 15, 2013at 6:49 a.m.
Matt Tait
Playing Time Wheel... I like it!!! You guys love the lists!
Here goes: Let's go with a percentage of snaps instead of minutes:
Cozart - 90%
Millard - 100%
Heaps - 10%
Trickett - 0%
Cummings - 0%
November 15, 2013at 12:22 p.m.
Matt,
I have watched each game. I know we talked about using Tony P as WV used Tavon Austin. I know Tony has been hurt for the last couple of weeks, but when are we going to see the Jet Motions and other stuff that they did with TA? Secondly I think that would help our OL block and would keep Heaps in the game (which i know is not the popular choice but I think that if upright is our best option at QB right now). Do you agree?
November 15, 2013at 12:17 p.m.
Matt Tait
The Pierson injury really hurt the offense because, at the time he got hurt, he was one of the few guys producing in the passing game...
Last week against Oklahoma State, Pierson was used in a way that much more closely resembled Austin and what we expected to see all season.
There were some very nice play designs to get him the ball and some things that really worked well and took advantage of OSU's aggressive defense. I'd expect to see many more of those types of things with Cozart in the game because he offers yet another threat in those types of plays and Jake simply did not.
Because the receivers struggled so much, Pierson was forced to play more of a receiving role down the field early and that took away some of the things he could do at and around the line of scrimmage. But if Turzilli and Coleman can continue to make strides and Cozart can look even more comfortable, Pierson's impact could be off the charts these final three games.
I don't think he's quite 100 percent, which could be a factor, but he's getting closer and more confident again with each snap.
November 15, 2013at 12:26 p.m.
How important to the psyche of KU football team is winning at least one of the remaining 3 games on the schedule? Can you give us a percentage wheel of KUs chances of winning against its next 3 opponents?
November 15, 2013at 9:45 a.m.
Matt Tait
Already did the percentage wheel, but I'll talk about the psyche. I think it's HUGE, ENORMOUS, CRITICAL, etc., etc., etc.
At this point, the season has been a huge disappointment largely because of the offense's struggles, but also because KU has continued to struggle in a lot of areas and even taken a couple of steps back in a few, as well. Now, there has been improvement made a bunch of places, too, but when the win total stays the same and the offense looks so poor, it's hard to see those.
Let's say they could get another win or two, though. I think that not only would show progress -- from 1 win last year to 3 or 4 this year -- in the standings but it would also be crucial because of when those victories come.
Finishing strong would give the guys who are returning a little momentum heading into the winter and would make it a lot easier for them to go through another intense offseason program with the belief that it's all going to be worth it.
These guys worked their butts off last offseason and, right now, they have very little to show for it. That has to stink. So I think getting a little momentum and a positive vibe is critical to this program's future success.
Win or not, though, there are a ton of great character guys on this squad and I know they'll show up to work this offseason no matter what. Heading into that grind with a couple of feel-good moments fresh in their memories would just make it that much easier.
November 15, 2013at 12:31 p.m.
If we shut down the West Virginia running game like we did Oklahoma State's, I like our chances of coming out on top. Their passing game is not as solid as some of the teams we have faced, with their qb play being somewhat unsettled. Of course, we are going to need to score more points than we have been to get the win. What are your thoughts, Matt?
November 15, 2013at 11:45 a.m.
Matt Tait
I think you're right on the money and I think this is one of those rare Big 12 games that could be won with 20-24 points.
It certainly would not hurt to have the defense or special teams contribute a score (anyone else think JaCorey Shepherd is due for a return TD?) and it would be nice of Cozart could get the offense rolling a little bit.
But even if those two things don't happen, I think this is a game that could have the stamp of the KU defense written all over it. WVU has some good backs and they know offense. But, if they're forced to go with back-up QB, Paul Millard, that could take away some of their rhythm and allow Ben Heeney and the boys to really dictate the way this one goes.
I think the offense scores a little more, but I think the defense wins KU this game.
November 15, 2013at 12:34 p.m.
With this being such a tough season on the field, has there been a negative effect on recruiting? Or is this still the case of being able to sell recruits on playing time and building the program. I have a feeling if next year is like this one, that Weis's days could be numbered.
November 15, 2013at 6:06 a.m.
Matt Tait
There's no doubt that next year is a huge season for Weis and for KU. We'll get to that, though.
As for your questions about recruiting, I don't think this season has had that much of a negative impact on what KU is trying to do there. Remember, the 4 and 5 star guys aren't lining up to come here anyway, so this is all about finding the right 2 and 3 star guys and developing them and getting all that you can out of them.
Believe it or not, I think many recruits understand that turning a program around doesn't happen overnight and the idea of coming here and being a part of the group that gets it done is still appealing to many kids. Besides that, they still can see that immediate playing time is available, particularly at the spots where KU has struggled the most, i.e. offensive line, wide receiver, etc.
There may be some minor tweaks, particularly when it comes to targeting the juco guys, but I wouldn't expect a major change. If anything, I would think that this go around would have less hype and buzz from last year's, which is not necessarily a bad thing.
November 15, 2013at 12:47 p.m.
What's your prediction for Okafor/Jones/Alexander?
November 14, 2013at 10:38 p.m.
Matt Tait
We'll throw this one in here now, just to keep those of you who are anxiously awaiting 3:00 happy....
There are a ton of rumors flying around right now about these guys but it's important to remember that the rumors always fly fast and furious in the moments leading up to the announcements.
I don't want to get anyone too excited here, but I think there's a real chance that KU winds up with all three guys.
Now, by saying real chance I'm not saying that IS going to happen, but I definitely could see it happening.
What I can't see happening is KU getting shut out here. Then again, you just never know.
We'll have all the news as it comes down, though, so be sure to check out the site before, at and after 3:00 p.m. for the latest.
November 15, 2013at 12:51 p.m.
Hi Matt, thanks for the time. Percentage wheel time. Nobody thought that the offense would be, for the lack of a better word, atrocious, this year. What is the reason for the lack of offense this year:
1) Coach Weis
2) Coaching staff
3) Jake Heaps is just another over-hyped, overrated quarterback
4) If you have 2 quarterbacks, you have no quarterbacks
5) Inexperienced offensive line
6) Wide receivers aren't just FBS material

November 14, 2013at 8:12 p.m.
Matt Tait
Well, I wouldn't use exactly the same language that you have for some of those, but I think all of them are valid reasons for why the offense has struggled. If I were ranking them in order of most responsible to least, I'd probably go with this:
1. Inexperienced offensive line
2. Coaching staff
3. Coach Weis
4. Wide receivers aren't just FBS material
5. Jake Heaps
6. If you have 2 quarterbacks, you have no quarterbacks
It'll be a big offseason for the coaching staff, which will have to take a long, hard look in the mirror not only at who's on the staff but also how the offense operates. I'm not saying they will or even should completely overhaul their schemes, but I do think they need to transition to more of a college-style offense. There's no doubt in my mind that the offense Weis wants to run works and would work very well in the NFL, but it takes polished players to run it well and, at least right now, KU doesn't have enough of those on offense.
Should be interesting to see how it all unfolds...
November 15, 2013at 12:55 p.m.
Matt, hey great work on everything you do. You've probably already gotten a ton of questions on this, but is there any hope or anything for next year about getting a Offensive Coordinator at KU? And if there is anything about getting an OC at KU next year any ideas on who would be a candidate? Or is there anyone that you would like to see come to KU for the position? Thanks Matt keep up the good work, you the man!
November 14, 2013at 9:18 p.m.
Matt Tait
It's definitely way too early for anyone with any credibility to talk about things like that. They're all still focused on winning games this season and finishing out the year on a good note.
That said, I'd be surprised if it were not something that was very seriously considered in the offseason. As Weis has proven time and time again, he's fully capable of swallowing his pride, checking his ego at the door and doing whatever it takes to win.
As for candidates, we're a long ways away from figuring out a list of names there, too. But I can assure you that between Weis and his rolodex and athletic director Sheahon Zenger's past as a college football coach, they'll have all kinds of guys to consider if this is the direction they want to go.
We'll get to that more in the offseason if it becomes legit.
November 15, 2013at 1:01 p.m.
Moderator
Good stuff again today, folks. Thanks for joining us and for contributing solid questions to our weekly football chat. We'll do it again next Friday and then we'll try to have a bunch of these in the offseason, as well, since there appear to be a lot of questions and issues that may come up. Now, it's back over to the basketball phones as we try to figure out what's going to happen with the recruiting announcements a little later today. Be sure to stay with us to find out all the latest. And thanks again for your contributions to today's chat. Have a great weekend!
November 15, 2013at 1:04 p.m.