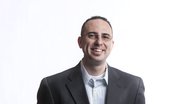 Here's the transcript from this week's Friday Game Prep football chat with KUsports.com football writer Matt Tait. The Jayhawks will take on Oklahoma State at 3 p.m. Saturday in Stillwater, Okla., and Matt answered the 10 best questions that pertain to this week's game. Did your question make the cut?
This chat has already taken place. Read the transcript below.
Moderator
Good afternoon and welcome to today's Game Prep KU football chat with KU football beat writer Matt Tait. Let's jump right into a look at this week's match up with Oklahoma State.
November 8, 2013at 12:07 p.m.
How can we show improvement against Ok St even if we still lose?
November 7, 2013at 7:50 p.m.
Matt Tait
Good question. And given the fact that KU almost pulled off an upset victory over OSU in Lawrence last year, the answer could be tough. Like any game this season, though, I think improvement is shown if KU can hang around and make it competitive into the fourth quarter. They've done that a few times this year and, to me, that's improvement over last year. The question becomes, are you looking for improvement from last year or are you talking about improvement this year. If it's the latter, I think you have to point to the offense. Even if OSU wins by three or more touchdowns (the line is OSU -31), if KU can put up some points and finally get out of the teens, that would be improvement. And I don't care who's leading the charge — Heaps, Cozart or both. In my official prediction, I went with Oklahoma State 42, Kansas 17. That's a KU cover but still in the teens. If the final score is something more along the lines of 45-28, I think that's an oh-so-small sign of progress.
November 8, 2013at 12:07 p.m.
what with not having a chat last week? You had something better to do?
November 7, 2013at 8:58 p.m.
Matt Tait
Yeah. Sorry. The trip down to Austin was a long one full of delays and layovers. Was not my intent to bail on the chat, particularly because I gave KU a fair shot to be in that game. We're back now, though, so enjoy!
November 8, 2013at 12:08 p.m.
With all the shuffling of the offensive line this season, should KU fans be worried that Tim Grunhard may be fired after this season? I really like the fact that KU has a former NFL star on the coaching staff. I think it really helps with recruiting. But is Coach Grunhard a bad coach or just an inexperienced line that needs another year?
November 7, 2013at 7:52 p.m.
Matt Tait
There has not been much talk about that kind of thing just yet, but I do realize that fans speculate on such things often, especially when things are not going well. And I think that's just the point. Any time you're talking about a team that's struggling, you look to the areas they're struggling the most and try to identify what can be done to fix them. In this case, the list is long and it includes adding an offensive coordinator, bringing in better players, developing the players that are here, etc., etc., etc. But I do think all coaches will be evaluated very harshly in the offseason and it would not surprise me for a second if one or two of them were sent packing. I agree that Grunhard's NFL ties are an asset, but, if he were to leave, KU would still have that in Weis and Campo.
November 8, 2013at 12:09 p.m.
If Kansas has 63% of TOP (38 minutes), 150 rushing yards, and force two turnovers, does that win us the game? Who has a bigger game: Heaps or Cozart? With the recent talk about Tyus Jones and Jahlil Okafor getting ready to decide on their futures, what are the chances that they split decisions even though they originally said they'd go together? The reason I asked is because it's just too weird having Tyus a huge fan of Duke, Duke not running the style of offense to fit Okafor, and Cliff Alexander canceling his in-home visit. Percentage wheel on Okafor, Jones, Alexander committing to KU? Thanks for all your work Matt!!
November 7, 2013at 8:34 p.m.
Matt Tait
Man, talk about packing a lot into a little space. Let's start with the football stuff. Those are great stats and they would help a lot, but I think this one is going to come down to two things — can the offense score points and can the defense limit the Cowboys' points. 63 percent time of possession, 150 yards rushing and two turnovers would help both of those areas, but I'm not sure that, by itself, is definitively enough to say they'll win. If the offense can't do more, they won't win. I know that sounds obvious, and it is, but it's also very true. We've seen games this year where KU won, even dominated, the turnover margin, but still did not win because it didn't turn those turnovers into points. That has to happen against a team like OSU, especially on the road to have any shot. As for your QB question, I'm going to say Heaps. OSU is great against the run and merely average to below-average against the pass, so maybe this is the game Jake puts it all together and puts up some solid numbers. As for the hoops recruiting, I have to admit that I haven't been following it all that closely because of football season, but I do think KU has a great shot to get those guys. Alexander sounds very likely and I think there's a better than solid chance the others could come too. A lot of it depends on if they think KU's roster/lineup will have room for them to be studs. They're obviously not going anywhere to sit behind guys.
November 8, 2013at 12:09 p.m.
Are the players remaining in an upbeat, motivated mindset, or are they going through the motions?
November 7, 2013at 9:04 p.m.
Matt Tait
They're frustrated, particularly about the offense's inability to score, but I haven't seen any evidence of guys pouting, quitting or being overly pissed off. They're still in this thing and they believe that victory is just around the corner. That's a credit to the character of the 100 guys in that locker room and I also think the coaches deserve some credit for keeping them motivated and believing that if they just stick with it good things will happen. I tend to agree. Maybe not this week, because at OSU is a tough, tough game, but I think anything could happen in those final three games and it would not surprise me at all if KU won one or two of them. Time will tell. But if there's one thing you don't have to worry about with Weis' teams it's if they're mentally in it. He does a great job of moving forward, win or lose, and these guys are definitely still motivated and giving all they've got.

November 8, 2013at 12:10 p.m.
Here is the deep thought of the week from me. I have always said as great as Reesing was at KU, Bill Young was the real part of our success. Once he left, I believe we lost more than we thought when keeping Bowen.
People rarely remember with Reesing and Meier as Seniors went on an amazing losing streak.
I will say this, when Campo moves on, our defense won't be the same. Thoughts?
November 7, 2013at 8:56 p.m.
Matt Tait
I won't call you crazy for thinking that. Bill Young is one of the more underrated coaches in the history of college football and he's been damn impressive just about everywhere he's been. Having said that, Bowen learned a lot from him and has really come into his own as a defensive coordinator these past few years. Campo deserves a ton of credit for teaching skills and working with the secondary, but I don't think people realize just how much of the defense's improvement is due to Bowen, his ability, his effort and his vision for how to at least try to slow down these Big 12 offenses. He's been a huge part of it and will continue to be well into the future. I know it's a popular thing to knock him (I've never understood why), but KU fans should feel very fortunate to have a guy like that working for their football team. He's all-in, he bleeds crimson and blue and he's sharp and talented. Forget the numbers, just look at the way this defense has played this year. And then tip your cap to Clint.
November 8, 2013at 12:11 p.m.
Matt, Do you have an update on recruiting? We only have a few guys committed currently. Does that mean we are going JuCo heavy again or are we still waiting for some more H.S. kids to commit?
November 7, 2013at 11:31 p.m.
Matt Tait
Nothing substantial at the moment, other than the fact that KU continues to be in on some guys that are looking at some big-time programs, particularly on defense. One thing you have to remember with KU's coaching staff is they don't just pass offers out to pass 'em out. And that can lead to a slow developing class. They really evaluate guys, sometimes two and three times, before offering because they want to make sure that they're prepared to take any kid they offer. I know that sounds basic, but you'd be surprised how many teams just float as many offers out as they can hoping to land guys that way. KU doesn't go with that approach, which means that most of the heavy lifting in recruiting is done after the season ends. Don't get me wrong, they've had guys in throughout the year and continue to evaluate on a weekly basis, but their offers usually go out in chunks later on, so look for that to really pick up in the next several weeks. As for the juco question, I don't think it'll be anything like last year's class. I think there will be a couple of key spots in which they need to fill holes through the juco ranks, but the rest will come through bringing in high school guys who they can develop.
November 8, 2013at 12:12 p.m.
Matt - going back to the month of August, a time when there is tons of speculation and media coverage of the upcoming college football season.
You had a rather positive prediction of KU's season...suggesting they would go 5-7.
In your opinion, what are three items that failed to come to fruition regarding this team, coaching staff, position group, player, or program as a whole ?
Thanks for the great coverage this season !
November 8, 2013at 12:03 a.m.
Matt Tait
This is an easy one. At least for me. I really thought the offensive line would be better and that the running game would not miss a beat. Obviously, one being wrong led to the other not being true and I missed on both. If the line were better, the running game would still be KU's staple, Heaps would've had more time to sit back and throw and that would've allowed plays to develop and receivers to be open more often. That would've led to more points, longer drives and, perhaps most importantly, more rest for a defense that I believe is much more solid than the stats indicate. It didn't happen, though, — or at least hasn't — and KU has found difficultly at every turn. I don't think effort has been the question and I don't think these guys are lost out there. They're lined up right, they're playing hard and they're doing what's asked. It's just breaking down because the talent is not where it needs to be. So, I'd pin the rough season on the O-Line, the offense as a whole and the failure of a few key guys to step up and be studs, most notably guys like Marquel Combs, Justin McCay and Jake Heaps.
November 8, 2013at 12:13 p.m.
without Googling it, can you name another former KU player who has as much as success as Tyler Patmon?
Are you shocked by this success given the fact his last two years were spent under a KU game up thousands of yards, but now is doing relatively well?
November 7, 2013at 8:53 p.m.
Matt Tait
I'll be honest. I wanted to Google this even though you told me not to, but I didn't. And because of that, I couldn't come up with anyone. I've talked to a couple of OSU beat writers and watched a few of their games myself and it seems like Patmon is having a fantastic season. It doesn't surprise me. Here's why. I always thought Patmon was one of those guys who played to the level of the talent around him. On a great defense, he would've looked like a great nickel back. But on a bad defense, where he has to step up and be one of the more important players, I don't think he looks that good. That was the case throughout much of his time at KU and that, to me, is why he often looked like he struggled. He's smart, has some natural ability and has a good feel for the game and defense as a whole. Being at OSU has allowed him to use those strengths without having to turn into a man-to-man cover guy, which is not one of his strengths. It'll be interesting to see how he does in this one. I know he'll be jacked beyond belief. Will that help him or hurt him, though?
November 8, 2013at 12:14 p.m.
Hi Matt.
Enjoy your time at Eskimo Joes!
So I was reading an article today about Oklahoma State's knack for creating turnovers this season. I was curious if you've watched much film or have any of Jesse's stats for if this has led to a greater number of big (explosive) plays due to higher risk? Follow-up, do you think Pierson is healthy enough this week to be the explosive player the team counts on for those type of plays?
Thanks for the great Grid coverage.
November 7, 2013at 5:29 p.m.
Matt Tait
Ha! Thanks. I have watched some film and studied plenty of stats (unfortunately their stats don't indicate opponents' huge plays) and Oklahoma State definitely has been impressive in forcing turnovers this year. But their team speed on defense is pretty legit and I think they time things right and use schemes and situations — think down-and-distance — to their advantage when going for the knockout blow in the turnover department. That's not to say they're not vulnerable to the big play. They definitely are and Tony would be a great candidate to blow one or two open, but most of OSU's turnovers have led to short fields for the offense, which, again, means they've timed them right and taken their biggest risks only when they're in positive positions defensively. I'm not sure about Pierson's health. Seeing him back on the depth chart was certainly an encouraging sign, but it's a whole different thing to see how he does when he gets out there. Hopefully he's ready. If you're looking for big plays, I'd look to Andrew Turzilli (back from an ankle injury) and Rodriguez Coleman (back from a knee bruise) in this one. I think KU will take shots to both guys.

November 8, 2013at 12:15 p.m.
Moderator
As always, here's the bonus question. Thanks for all the great inquiries and for contributing to this week's chat. Enjoy your weekends and all the games!
November 8, 2013at 12:16 p.m.
How many touchdowns will Andrew Wiggins score?
November 7, 2013at 6:49 p.m.
Matt Tait
Welllllll, I don't think they're technically called touchdowns, but I'll give him two TDs and a field goal for 17 points in tonight's season opener. He wasn't great in the first exhibition and scored 16 points and the same was true for exhibition No. 2 when he tallied 10 in 20 minutes. I think he's much better tonight and gets a solid 17.
November 8, 2013at 12:17 p.m.