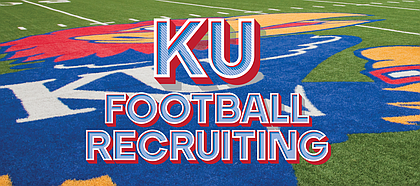 Lawrence High defensive standout Cole Mondi won't have to leave town to continue his football career. The Lions senior announced Friday he is joining Kansas football as a preferred walk-on.
"I'm committing to the University of Kansas and I've never felt better," Mondi wrote in a note he posted to Twitter. "Let's get straight to work."
Mondi, who opted to walk on with a Power Five program instead of accepting a scholarship at a smaller school, told Jon Kirby of Jayhawk Slant he is currently 5-foot-10 and 205 pounds.
According to Mondi, KU's coaches told him he could play any number of positions for the Jayhawks, from safety or nickelback to linebacker.
"With this year and just so much adversity, and uncertainty, it just feels so good to just know that I'm a part of something," Mondi told Jayhawk Slant. "Especially something special that there's a ton of great people that are really looking forward to turning this thing around and bringing the winning back."
Mondi is close friends with LHS teammate and heralded KU signee Devin Neal. The three-star hometown recruit celebrated Mondi's decision on Twitter, writing in all caps, "IT'S OFFICIAL," and "stayin' together."